5 Steps to Create Technical Documentation That's (Actually) Helpful
How to Create Technical Documentation with Examples
All software products with simple or complex needs should be accompanied by technical documentation to help stakeholders and developers understand the software development. It does not end there – it also requires product documentation and user manuals for the benefit of customer onboarding and using the product.
Without technical documentation, developers and customers are in the dark about the purpose of your software. It becomes hard to troubleshoot issues and ensure the software is working properly.
Technical documentation is a vital aspect of working software, and should not be skipped during the release cycle. Whether it's release notes, knowledge bases, or user manuals, remember that 51% of customers want to see a FAQs section on a website when making an online purchase.
"Docs or it didn't happen" is a mantra for anyone building a software product, and means that documentation is more than a byproduct or afterthought of your project. It closes the gap between development and software users, as well as the gaps between those who are involved in building the software.
Importance of technical documentation
Enables quick decision making by product team
When your product team has access to the right technical documentation, they can make much quicker decisions. They don't have to scroll back through emails or threads in collaboration tools – they can instead instantly consult the documents produced alongside the software that explain how everything works and records the reasoning behind the decisions.
Contextual help for users
When customers are using their software they can access your technical documentation alongside the product for help in using the tool. Documentation can be displayed in-app so customers don't have to switch context when they run into issues. This improves the overall usability and experience of your software product.
Marketing tool
Having robust technical documentation makes it easier to advertise your product to potential customers. Many customers will be researching in more detail how your product works and technical documentation can explain your software features in more depth than you can get with typical marketing materials.
Reduces tech support calls
When you have comprehensive technical documentation, customers can consult the docs when they run into technical issues. This reduces the number of inbound calls you get to your tech support line, and means you can support more customers on a smaller budget. Most customers prefer to troubleshoot problems themselves instead of waiting around for a person to help them.
Records developer ideas
Your software documentation can record ideas that your developers have in relation to your software product. Even if you don't implement them right away, further down the line you'll be able to look back for features that you might want to consider or other changes you want to make. Developers don't necessarily remember their ideas later on so your documentation is a good place to keep a record.
Gives a roadmap for future projects
Your technical documentation is a roadmap for projects you want to develop in the future, noting the plans you have for the development of your product and new features that you have in the pipeline. It makes sure everyone in your team is on the same page and working towards a single goal.
Enhances communication with stakeholders and developers
Documentation is an important form of communication – your stakeholders and developers don't need to talk to each other directly to access information about the software. Your documentation saves knowledge for posterity and enables your team to look back at work that has previously been completed in order to inform their future decisions.
When, why, and how to properly use technical documentation
Technical documentation helps an intended audience use your product, understand your processes, and get unstuck. Whether that audience is end-users, administrators, colleagues, or technicians doesn't really matter. What does matter is that it's clear, searchable, and helpful for them.
Great technical documentation empowers your users, not frustrates them. It's an integral part of not just customer support, but brand building and trust. Users seek it out when they're most in need. And if it's not there for them, they'll start looking for alternatives.
End-user support: This means things like user guides, release notes, online help systems, training programs, or operating procedures—anything that helps users use your product.
Marketing support: Anything that's product-focused and used to market your company (like explainer videos, presentations, or technical landing pages)
Development support: This could be functional and technical specifications, software development guides, or simply procedures and tools to help your developers do their jobs.
Organization support: Information about your company, structure, procedures, workflows, policies, and anything else teammates need to know to do their jobs.
While back in the day most of these documents would come as physical guides for users, today, most technical documentation should be available on your website or help pages (which is also great for SEO).
Step 1: Do research and create a "Documentation Plan"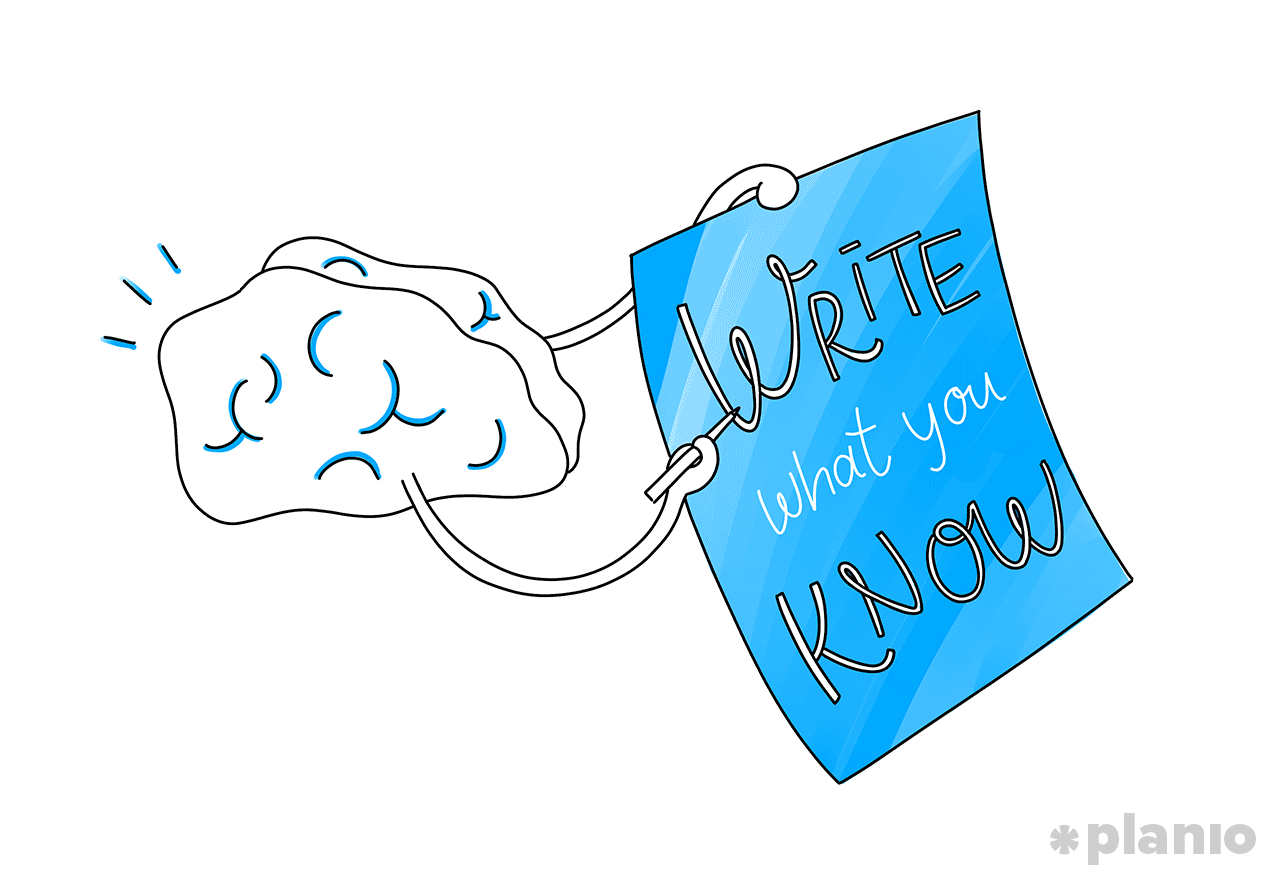 Every technical writing project starts with research. It might sound obvious, but knowing the purpose and scope of your technical documentation beforehand will save you a ton of time and energy (and headaches).
If you're not the subject matter expert, this might mean doing some internal interviews and building relationships with the technical team to get a stronger grasp on the material (and to avoid what senior technical writer Will Kelly calls "Mission Impossible" technical writing projects). Or, it might be as simple as going through existing resources and guides and doing a short audit of what you have and what's missing.
Goals: Simply put, what do you want people to be able to do? Is it to use your product? Find help documents quickly and easily? Learn how to use certain aspects of your tool? Let teammates request resources or order fulfillment? Having and knowing a clear goal is essential to writing good technical documentation and will help inform everything you do.
Existing resources: What's currently out there? Are you updating or merging current resources or starting from scratch? Are there old, outdated versions that need to be killed? Do a quick audit and find anything and everything that will help you write or confuse your audience if they find it.
Style guides: Some industries require you to write technical documentation in a specific way (like the Plain Language guidelines for government sites or Simplified Technical English for aerospace, aviation, or defense companies). In other cases, your company might have a style guide that explains what language to use, how to talk to users, and even grammatical styles.
Outline of topics: What topics and subtopics will you be covering in your technical documentation? Think of this as a table of contents and try to list out every major section and subsection you think you'll need.
Tools and management: What software, tools, or websites will be used to create and manage the documentation? Link to relevant style guides.
Deadline and final deliverables: When is it due and what format will it be in? Technical documentation is as much about structure and delivery as it is content. And knowing how the content will be presented before you start will tell you what you need and where to put your efforts.
Our technical documentation best practices

1. Make a documentation plan
Right off the bat, put together a plan that provides some orientation about what kind of documentation you're going to assemble. Consider the different kinds of documentation that'll be necessary for your product, as well as what they'll cover and what they won't.
2. Be concise & don't repeat information
If you've already accomplished step one, this step will be a breeze. You're putting a lot of effort into your technical documentation, so make sure that it turns out effective and easy to use. Ensure that your writing is as concise as possible and that you don't repeat the same information across different documents.
3. Keep it consistent
It might seem like a small detail, but it's incredibly important for your technical documentation to be consistent. This includes things like fonts, writing styles, design, formatting, location and more. Establish guidelines at the beginning of your documentation development process and stick with them. It's also easiest if they align with your company branding.
4. Think about accessibility
In order for your technical documentation to be useful and effective, it needs to be easily accessible. Make sure it's easy to find, looks great across different devices and browsers and always reflects the most up-to-date information.
5. Remember your goal
Whenever you're working on a particular document, ask yourself or your team: "What do I want the reader to be able to do and/or accomplish by reading this?" By keeping your goal in mind, you'll ensure that your documentation is helpful and action-oriented without getting bogged down with extraneous details.
6. Determine your audience
There's a wide variety of technical documentation types out there. The easiest way to determine what kind of document to write, what kind of information to include and what language to use is thinking about who will ultimately read your documentation. Possibilities include programmers, engineers, stakeholders, project managers, end-users and more.
Ready to get started with your technical documents?
Ready to dive into the world of technical documentation? Keep this guide as a reference point and start planning out the different documents that will ultimately make up your product's technical documentation. The best way to write great technical documentation is through practice, and there's no time like the present to get started.
Begin putting together your documentation plan and outlining your content. Our free template is here to guide you and you'll be reaping the benefits of providing great technical documentation in no time.
Clément Rog is working in our Marketing team from Lyon, France. He loves geography, playing legos with his son, and sharing convictions about marketing or design on Twitter @clementrog.
Source:
https://document360.com/blog/technical-documentation/
https://plan.io/blog/technical-documentation/
https://slite.com/learn/technical-documentation