Coping with stress at work
Bad bosses: Dealing with abusive supervisors
Instead of quitting, Bergen found a calling. One day while waiting for the next emergency call, she took a picture of herself in her full PPE. The image inspired her to paint a self-portrait poster in the style of World War II icon Rosie the Riveter. The message: "We need you to stay home."
It was the first in a series of "Rosie" posters of women first responders, an ongoing project that has helped Bergen calm her mind during her downtime. Ultimately, she says, the Rosies helped her withstand the stress of her job and allowed her to show up to work each day with new energy and focus. "They made it possible for me to keep going."
While workers like Bergen are responding to emergency calls and saving lives, many of us are doing things like responding to emails and saving receipts from business trips. But even for people with jobs in offices, restaurants and factories, there's an art and a science to making the most of downtime, says Sabine Sonnentag, a psychologist at the University of Mannheim in Germany. The right approach to non-work time can help prevent burnout, improve health and generally make life more livable. "When a job is stressful, recovery is needed," says Sonnentag, who cowrote an article exploring the psychology of downtime in the 2021 issue of the Annual Review of Organizational Psychology and Organizational Behavior.
Workers everywhere are feeling frazzled, overwhelmed and ready for the weekend. With that backdrop, researchers are doing work of their own to better understand the potential benefits of recovery and the best ways to unwind. "Work recovery has become part of the national conversation on well-being," says Andrew Bennett, a social scientist at Old Dominion University in Norfolk, Virginia. "There's a growing awareness that we can't just keep working ourselves to death."
At a time when many people are rethinking their jobs (if they haven't already quit), they should also be thinking about their quality of life away from work, Sonnentag says. "People should ask themselves, how much free time do I have and how much energy do I have for my free time? How do I want to continue my life?"
A weekend paradox
We can all use a chance to unplug and unwind, but here's the rub: Recovery from work tends to be the most difficult and elusive for those who need it most. "We call it the 'recovery paradox,'" Sonnentag says. "The odds are high that when a job is stressful, it's difficult to have an excellent recovery."
That paradox was underscored in a 2021 analysis that combined results from 198 separate studies of employees at work and at home. Workers with the most mentally and emotionally draining jobs were also the least likely to feel rested and rejuvenated during their off time. Interestingly, people with physically demanding jobs — construction workers, furniture movers and the like — had much less trouble winding down. The surest way to feel lousy after hours, it appears, is to think too hard at work.
Sonnentag authored a 2018 study published in Research in Organization Behavior that helped to explain why the paradox is so hard to escape. People who were more stressed out at work tended to get less exercise and worse sleep, an ideal scenario for feeling less than great. In other words, stressful work can disrupt the very fundamentals of healthy living.
To help workers break out of that destructive loop, researchers are pondering both sides of the work/life cycle. As Sonnentag explains, certain tasks, obligations and workplace cultures make it especially hard to unwind when work is done. Time pressure, the feeling that one is constantly under the gun, is especially disruptive. Jobs in health care, where that time pressure often combines with life-and-death stakes, tend to be especially taxing. Working with customers can be exhausting too, Sonnentag says, partly because it takes a lot of focus and effort to act cheerful and friendly when you don't always feel that way deep down, a task known as emotional labor.
The demands of work vary widely from one person to the next, and so do approaches to downtime. Recovery is highly individual, and different people will have different strategies. "We don't have a single prescription," Bennett says. Researchers have grouped approaches into broad categories, including "relaxation" and "mastery." Relaxation, a concept that's easier to grasp than it is to achieve, includes any activity that calms the body and mind, whether it's walking through a park, reading a good book or watching a zombie hunter movie on Netflix. (Note: The latter may not be an ideal choice if your actual job involves hunting zombies.)
Mastery, meanwhile, can be achieved through any activity that challenges a person to be good (or at least passable) at a new skill. Just as painting helped Bergen cope with stress, workers can find relief in their accomplishments. "Anything associated with learning can be helpful," Sonnentag says. "It could be some kind of sport or exercise. It can be something like learning a new language or trying new cuisines when cooking." A 2019 study that followed 183 employees over 10 workdays found that people who achieved some sort of mastery during their off time were more energetic and enthusiastic the next morning.
For people who need a break, the "why" behind a particular activity can be as important as the "what." A 2013 study that followed 74 workers for five days found that people who spent their off time with activities and tasks that they actually wanted to do — whatever they were — were more lively and energetic the next day than those who felt obligated or forced to do something.
Whether they're relaxing or creating during their time away from the office, Bennett says stressed-out workers should strive to think about something other than their jobs, a process that psychologists call detachment. (The TV show Severance takes this concept to extremes.) It's OK to have great ideas in the shower and regale your partner with office anecdotes, but research shows people with stressful jobs tend to be happier and healthier if they can achieve some mental and emotional distance from work.
The benefits of tuning out became clear in a 2018 report involving more than 26,000 employees in various lines of work, including judges, teachers, nurses and office workers. The analysis, coauthored by Bennett, found that detachment was a powerful buffer against work-related fatigue. Workers who said they were able to think about things other than work while at home were less worn out than their colleagues. On the other hand, workers who carried on-the-job thoughts throughout the day were more likely to feel exhausted.
Vacations can also help erase work stress and prevent burnout, to a point. Sonnentag coauthored a 2011 study that used questionnaires to track 131 teachers before and after vacations. The teachers returned to work feeling refreshed and engaged, but those benefits tended to fade after only a month. The post-vacation high was more fleeting for teachers with especially demanding jobs, but it lingered a bit longer for those who managed to fit relaxing leisure activities into their regular routine.
Coping with stress at work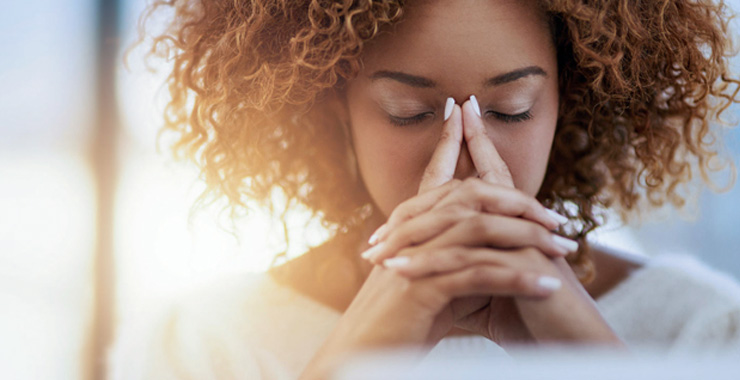 Everyone who has ever held a job has, at some point, felt the pressure of work-related stress. Any job can have stressful elements, even if you love what you do. In the short-term, you may experience pressure to meet a deadline or to fulfill a challenging obligation. But when work stress becomes chronic, it can be overwhelming—and harmful to both physical and emotional health.
Unfortunately, such long-term stress is all too common. In fact, APA's annual Stress in America survey has consistently found that work is cited as a significant source of stress by a majority of Americans. You can't always avoid the tensions that occur on the job. Yet you can take steps to manage work-related stress.
Common sources of work stress
A stressful work environment can contribute to problems such as headache, stomachache, sleep disturbances, short temper, and difficulty concentrating. Chronic stress can result in anxiety, insomnia, high blood pressure, and a weakened immune system. It can also contribute to health conditions such as depression, obesity, and heart disease. Compounding the problem, people who experience excessive stress often deal with it in unhealthy ways, such as overeating, eating unhealthy foods, smoking cigarettes, or abusing drugs and alcohol.
Track your stressors. Keep a journal for a week or two to identify which situations create the most stress and how you respond to them. Record your thoughts, feelings, and information about the environment, including the people and circumstances involved, the physical setting, and how you reacted. Did you raise your voice? Get a snack from the vending machine? Go for a walk? Taking notes can help you find patterns among your stressors and your reactions to them.
Develop healthy responses. Instead of attempting to fight stress with fast food or alcohol, do your best to make healthy choices when you feel the tension rise. Exercise is a great stress-buster. Yoga can be an excellent choice, but any form of physical activity is beneficial. Also make time for hobbies and favorite activities. Whether it's reading a novel, going to concerts, or playing games with your family, make sure to set aside time for the things that bring you pleasure. Getting enough good-quality sleep is also important for effective stress management. Build healthy sleep habits by limiting your caffeine intake late in the day and minimizing stimulating activities, such as computer and television use, at night.
Establish boundaries. In today's digital world, it's easy to feel pressure to be available 24 hours a day. Establish some work-life boundaries for yourself. That might mean making a rule not to check email from home in the evening, or not answering the phone during dinner. Although people have different preferences when it comes to how much they blend their work and home life, creating some clear boundaries between these realms can reduce the potential for work-life conflict and the stress that goes with it.
Take time to recharge. To avoid the negative effects of chronic stress and burnout, we need time to replenish and return to our pre-stress level of functioning. This recovery process requires "switching off" from work by having periods of time when you are neither engaging in work-related activities, nor thinking about work. That's why it's critical that you disconnect from time to time, in a way that fits your needs and preferences. Don't let your vacation days go to waste. When possible, take time off to relax and unwind, so you come back to work feeling reinvigorated and ready to perform at your best. When you're not able to take time off, get a quick boost by turning off your smartphone and focusing your attention on nonwork activities for a while.
Learn how to relax. Techniques such as meditation, deep breathing exercises, and mindfulness (a state in which you actively observe present experiences and thoughts without judging them) can help melt away stress. Start by taking a few minutes each day to focus on a simple activity like breathing, walking, or enjoying a meal. The skill of being able to focus purposefully on a single activity without distraction will get stronger with practice and you'll find that you can apply it to many different aspects of your life.
Talk to your supervisor. Employee health has been linked to productivity at work, so your boss has an incentive to create a work environment that promotes employee well-being. Start by having an open conversation with your supervisor. The purpose of this isn't to lay out a list of complaints, but rather to come up with an effective plan for managing the stressors you've identified, so you can perform at your best on the job. While some parts of the plan may be designed to help you improve your skills in areas such as time management, other elements might include identifying employer-sponsored wellness resources you can tap into, clarifying what's expected of you, getting necessary resources or support from colleagues, enriching your job to include more challenging or meaningful tasks, or making changes to your physical workspace to make it more comfortable and reduce strain.
Get some support. Accepting help from trusted friends and family members can improve your ability to manage stress. Your employer may also have stress management resources available through an employee assistance program, including online information, available counseling, and referral to mental health professionals, if needed. If you continue to feel overwhelmed by work stress, you may want to talk to a psychologist, who can help you better manage stress and change unhealthy behavior.
Additional Resources On How to Deal With School Stress
If you are experiencing challenges with school stress, you are not alone. This is a relatively common affliction, although everyone's experience of it may be unique. Fortunately, there are plenty of resources available on how to deal with school stress.
Education is just the first step on our path to improved mental health and emotional wellness. To help our readers take the next step in their journey, Choosing Therapy has partnered with leaders in mental health and wellness. Choosing Therapy may be compensated for referrals by the companies mentioned below.
TeenCouseling.com (For The Teenager) – Build your self-esteem with the help of a therapist. TeenCounseling.com has over 13,000 licensed therapists who provide convenient and affordable online therapy and parent coaching. Get Started
Online-Therapy.com (Parent Coaching & Therapy) – A therapist can help you relate and communicate better with your teenager. The Online-Therapy.com standard plan includes a weekly 45 minute video session, unlimited text messaging between sessions, and self-guided activities like journaling. Recently, they added instructional Yoga videos. Get Started
Headspace (Meditation App) – Helps teens and parents deal better with stress and anxiety. Mindfulness and meditation can change your life. In a few minutes a day with Headspace, you can start developing mindfulness and meditation skills. Free Trial
Choosing Therapy's Directory (Family Therapy) – Find an experienced therapist who is an expert at working with families. You can search for a therapist by specialty, availability, insurance, and affordability. Therapist profiles and introductory videos provide insight into the therapist's personality so you find the right fit. Find a therapist today.
Resource:
https://knowablemagazine.org/article/society/2022/deal-work-stress-recover-burnout
https://www.apa.org/topics/healthy-workplaces/work-stress
https://www.choosingtherapy.com/how-to-deal-with-school-stress/